Views: 421
Last visit: 2023-11-29 09:47:34
The 10th International Internet E-Learning Conference and Exhibition
Sunday 12 Jul. 2016 - 01:44:27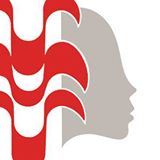 In cooperation with the National E-Learning Center (NELC) at the Supreme Council of Universities (SCU) and Information Technology Industry Development Agency (ITIDA), Human and Technology Development Foundation organizes its10th International Internet E-Learning Conference and Exhibition under the title of "ICT applications in learning towards Information society". The Conference will be held in the duration from 12to 14December, 2016 in Helton Ramses Hotel, Cairo, Egypt under the auspices of His Excellency the Minister of Higher Education and His Excellency the Minister of Communications and Information Technology.
The Conference aims to allow leading-edge educators and developers in a wide variety of areas concerned with technology-enabled teaching and learning to present their results.
Full paper should be submitted to info@hdf.org.eg and rami.iskander@scu.eg before 01/09/2016.