Views: 272
Last visit: 2023-02-03 03:04:21
Benha University organizes a Workshop about the Egyptian Knowledge Bank
Wednesday 22 Nov. 2016 - 01:45:48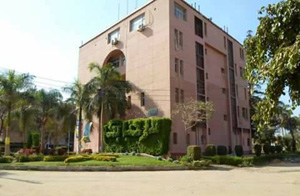 Prof.Dr. Mahmoud El-Eraqi, the dean of the faculty of agriculture in Moshtohor states that the faculty organizes a workshop about the Egyptian Knowledge Bank on Wednesday, 23-11-2016. This workshop is held under the auspices of prof.Dr. El-Sayed EL-kady, the university president, prof.Dr. Hesham Abu-El-Enin, the vice president of post-graduate studies and research.
The workshop is important because the university seeks to enhance the abilities of researchers, the staff members and the students.
Prof.Dr. Naser EL-Gizawy, the faculty's deputy of post- graduate studies and research in the faculty of agriculture says that the training program is about registering in the Egyptian Knowledge Bank and using it to search for data in the international publishing houses. By the end of the workshop, the applicant will be able to:
1- Create an account in Egyptian Knowledge Bank
2- Get to know the sources of information in Egyptian Knowledge Bank
3- Be able to confront the challenges that may face him and find solutions
4- Enhance his research strategies
Use Egyptian Knowledge Bank to search for various pieces of information.
Source: - Faculty of Agriculture