Views: 16
Last visit:
"The Martyrs Marches let us more determined to live" says the University President
Monday 18 Jan. 2017 - 10:45:30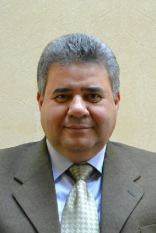 Benha University asserts that the sacrifices of the armed forces and police everyday will not frighten the Egyptians and they will not cease any effort to build their country on the basis of justice, rightness and peace. The university president, vice presidents, the university deputies, the deans, the employees and the students once again stresses that they stand firm and united facing black terrorism and mean terrorists. The university says that it trusts the efforts of the armed forces and police to defeat terrorism and terrorists. Prof.Dr. El-Sayed El-Kady says that the will of life of the Egyptians will triumph over the evil and the aggression which seeks to destroy the country. He also says that the martyrs' marches let the Egyptians more determined to live in order to face the plots, stand firm and united to achieve more safety and stability. May Allah have mercy on the souls of our martyrs and help us to prevail!