Views: 9
Last visit:
In the Talk Week: Inviting the Supreme Council of Universities to be held in Benha University
Monday 19 Jan. 2017 - 12:32:05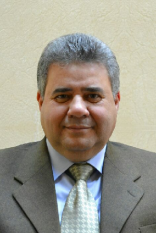 Prof.Dr. El-Sayed El-Kady, the university president announces, at the talk week, that the supreme council of universities will held its February session in Benha University from 25-1-2017 to 28-1-2017. This statement concurs with the presidency of Prof.Dr. El-Sayed El-Kady of the university council and he discusses the activities of the week in which the ideas of higher education development and scientific research enhancement of students, teaching assistants, assistant lecturers, professors and the civil society organizations will be revealed. The inauguration ceremony will be attended by prof.Dr. Ashraf El-Shihy, the minister of higher education.