Views: 576
Last visit: 2023-11-28 15:24:56
A professor from Surrey University delivers a lecture in Benha University in 24-25/5/2017
Sunday 21 May 2017 - 02:36:41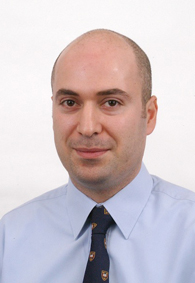 According to Benha University's policy of openness on the world and the visit of the university president to the University of Surrey, Benha university will host, form 24-5-2017 to 25-5-2017, prof.Dr. Ali Mobashri, associate dean in the University of Surrey who will deliver three lectures as follows:
1- The first lecture is entitled "Using twitter to promote yourself, your institution and your publications" and it will be held at 10:30 a.m. in the faculty of commerce.
2- The second lecture is entitled "Publishing your research- Guidance for (young and old) researchers and it will be held at 12:30p.m in the faculty of commerce.
3- The third lecture (25-5-2017) is entitled "basic principles of immunohistochemistry" at 10:30 a.m. in the faculty of veterinary medicine.
It is important to say that those who will register first will attend first by sending a message including the name and the faculty via the following mails:
Iro.office@bu.edu.eg
Ayman.samir@avtm.bu.edu.eg
Or kindly visit the website of the international relations for more information as follows:
www.iro.bu.edu.eg.