Views: 15
Last visit:
In the leaders' council of Benha university: starting the reformation works by the university's students
Wednesday 19 Jun. 2017 - 10:58:13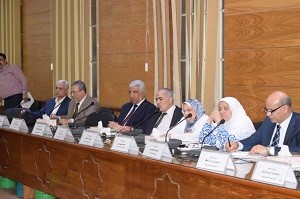 The leaders' council of Benha University discusses, in its meeting under the presidency of Prof.Dr. El-Sayed El-kady, the university president, the plan suggested by the university president to benefit from the students in summer vacation in the reformation works in the university's faculties.