Views: 7
Last visit:
The MIS project gets ready for the new academic year 2017/2018
Monday 7 Aug. 2017 - 11:33:56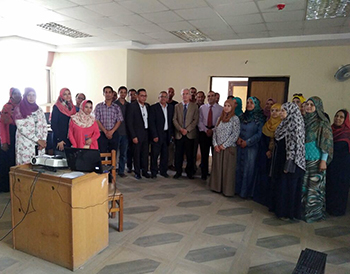 Prof.Dr. Ghazi Assasa, the university president's chancellor of IT and his deputy prof.Dr. Muhammad Ghanem, prof.Dr. Lotfy Abu Salim, the head of training administration inspect the project that MIS holds to the faculties' members and the university's unit to train them to use the system of post-graduate studies of the academic year 2017/2018.