Views: 13
Last visit:
Benha university president stresses to reduce the prices of the Cafeteria products
Tuesday 26 Sep. 2017 - 10:03:08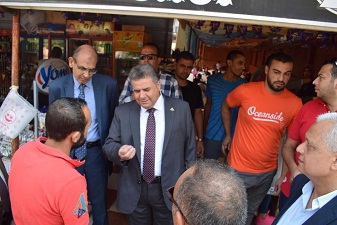 During their tour to the faculties' compound, Prof.Dr. EL-Sayed EL-Kady, the university president and prof.Dr. Hesham Abu El-Enin, the vice president of post-graduate studies visit the university's cafeteria. The university president stresses that the food products should be clean to provide a quality service to the students of the university and he says that the prices of the cafeteria products should be reduced to relieve the burden over the shoulders of the students and their families.