Views: 64
Last visit: 2023-09-26 03:25:30
The minister of higher education inspects and inaugurates several medical establishments in Benha University
Monday 31 Jul. 2023 - 12:33:03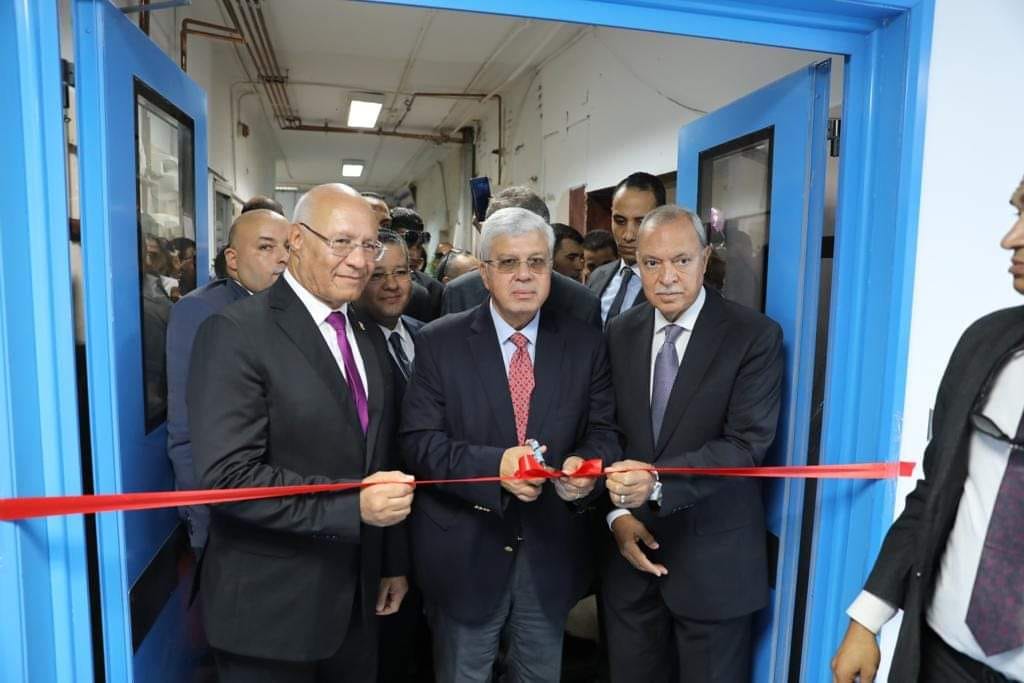 Prof.Dr. Ayman Ashour, the minster of higher education and scientific research, inspects and inaugurates, on Sunday morning, several medical establishments in the university. This is done in the presence of major general/ Abdel Hamid EL-Hagan, Qulubia governor, prof.Dr. Gamal Sosa, BU president, prof.Dr. Nasser EL-Gizaway, the vice president of post-graduate studies and scientific research, prof.Dr. Tamer Samir, the vice president of educational and students affairs, prof.Dr. EL-Sayed Fouda, the vice president of community service and environment development, prof.Dr. Mohamed EL-Ashab, the faculty of medicine dean and the hospitals' chairman of the board, prof.Dr. Amr EL-Dakakney, the executive manager of BU hospitals, prof.Dr. Mohamed Saied, the engineering consultant of the university, Ms. Shreen Shawkay, the University secretary-general and a number of public figures in Qulubia.
The minister initiates his visit by inaugurating several development-medical-oriented projects in Benha University. He also inaugurates the first and the second phase of the unified operations premise that is highly-equipped with advanced technologies. During his visit, the minister stresses that the ministry pays a due care to the development of the medical and healthcare services of the university hospitals as one of the pillars used to provide high-quality services hand in hand with the hospitals of the ministry of health. These hospitals play an educational and training role to have well-prepared and high-qualified physicians heaping praise on its unprecedented development thanks to the due care of the Egyptian president. There are 120 university hospitals in the different specialties that are trusted by the citizens due to its quality services.
The minister of higher education applauds the development works in Benha University hospitals. These hospitals conduct its role and provide high-quality services to the citizens. He also stresses that the accomplishments and the development works in Benha University reflects how much the Egyptian president pays a due care to the hospitals' development around the country and Egypt undeniable role to support the universities to conduct its educational, scientific and societal role perfectly.
Prof.Dr. Gamal Sosa, BU president, stresses that the development works in the university aims to increase the capacity of the hospitals and provide high-quality services to the citizens in accordance with the strategic plan adopted by the Egyptian state to enhance the healthcare sector and to put the president's instructions into action so as to develop the Egyptian healthcare system and level up the efficiency of the hospitals. He states that the university hospitals are the key to Qulubia citizens and the other governorates.
Source: Sector of University President