Views: 9
Last visit:
Abd El Halim and El Saeed inspect Kafr Farsis Development Project
Sunday 26 Aug. 2019 - 01:54:47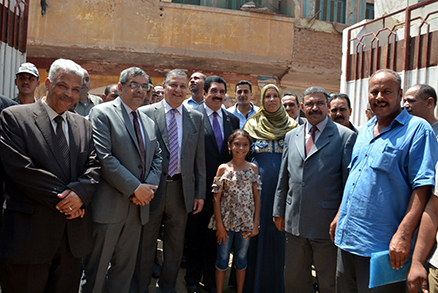 Dr Alaa Abd El Halim, El Qalyoubia's Governor , Prof.DrGamal El Saeed, Benha University President and Prof.Dr Hussein El Maghraby, the University Vice-president for Education and Students' Affairs inspected Kafr Farsis development Project which is done under directives of President Abd El Fattah El Sisy to support and develop the village and slums. The Initiative is under auspices of Prof.Dr.Khalid Abd El Ghaffar, the minister of High Education and Scientific Research. .