Views: 42
Last visit: 2021-12-08 06:12:09
Search Word: The minister of higher education and scientific research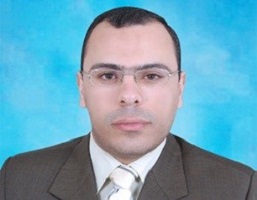 Prof.Dr. Emad Muhammad Muhammad Youssef Masood, the associate professor at the chemistry department in the faculty of science wins the state award of individuals and organizations that is announced by prof.Dr. Khalid Abd EL-Gafer, the minister of higher education and scientific research during his presidency of the board council of the scientific research academy and technology on Tuesday, 28-11-2017 in the presence of the members of the academy and prof.Dr. Mahmoud Sakr, the head of the Academy.
---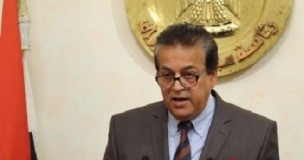 The Higher education announces the long term Egyptian –German dispatch program- GERLS for 2018. Prof.Dr. Khalid Abed EL-Gafer, the minister of higher education and scientific research stresses on the importance of reinforcing the scientific cooperation between Egypt and Germany in the different aspects. He indicates that there should be a fruitful cooperation with the DAAD organization to develop the scientific level of the Egyptian researchers.
---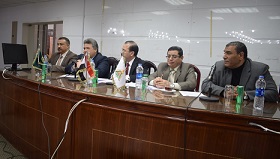 Benha University organizes a workshop to discuss the student bylaw and presents its recommendations in the first forum that will be held from 22-2-2017 to 25-2-2017 under the auspices of prof.Dr. Ashraf El-Shihy, the minister of higher education and scientific research. The participants discuss the possibility to change a number of provisions of the student bylaw and its impact on the educational process. The workshop is attended by prof.Dr. Ibrahim Ragah, the head of the projects development unit in the university and the deputy of community service and environment development in the faculty of medicine, prof.Dr. Khalid Esawi, the university's president's chancellor of the stduents activities, prof.Dr. Moshbeh El-Kehily, the general manager of the youth care department, the representatives of the student unions in the university's faculties, the members of the youth parliament in Qulubia governorate and number of students from the different faculties in the university.
---