Views: 60
Last visit: 2023-03-29 06:39:50
Search Word: Ambassador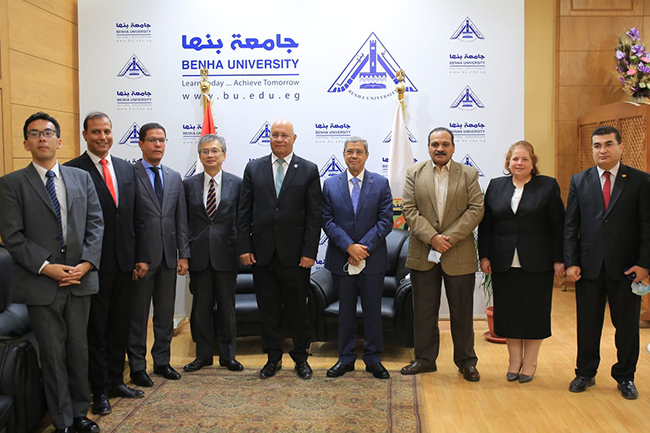 Dr.Gamal Sosa, Benha University President received Oka Hiroshi, Ambassador of Japan in Cairo and Tsukazaki Daisuke, the Cultural Counselor at the Embassy of Japan in Cairo to discuss ways to enhance cooperation between the two sides in the fields of education, scientific research, student and faculty members exchange .
---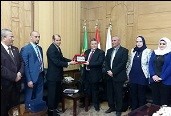 Prof. Dr. EL-Sayed EL-Kady, the university president hosts Mr. Zohier Saad Abbas, the Iraqi ambassador in Cairo and the cultural relationships official and they discuss the ways of scientific and cultural cooperation between Benha University and the Iraqi universities. The meeting is attended by prof.Dr. Gamal Ismail, the vice president of community service and environment development.
---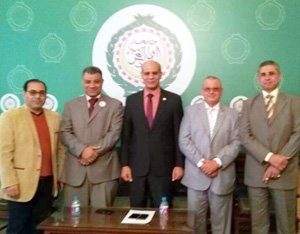 Benha University participates in the scientific international forum about Green Buildings and sustaining energy which was organized by the Arab Union of sustaining development and environment in the Arab League. The forum was held in the presence of prof.Dr. Mahmoud EL-Magraby, the dean of the faculty of agriculture, ambassador/ Nada EL-Egeziy, the manager of the sustaining development at the Arab League and several ambassadors and scientists from different Egyptian and Arab universities.
---